Oh, for the love of figs…
Figs…
They always seemed a little too exotic for me. Too fancy pants. I didn't grow up eating things like figs – we were more of a steak and potatoes kind of family. But the older I get, the more I want to try new things. So, when I discovered fig paste, I was intrigued. It was years ago…on a cheese plate at The Wine Market with Manchego cheese, honey, toasted baguette slices with olive oil, sea salt and pepper…it was the best flavor combo. So simple and perfect! I was in love. Serious love. Soon, there I was, buying fresh figs at Trader Joe's.
I found a recipe for fig paste online and made a pint of the sweet and savory goodness, shared it with some friends and it was a hit, so I thought I had to make it again. But this time, I went a little crazy. I filled many, many  jars of it…and this time, PRESERVED it! (Feeling so domestic, hon.) Then later, I started selling it at a holiday bazaar at Friends School – sold out of 50 jars within an hour or two. Later, I discovered that a few of my friends have huge fig trees so I started picking theirs instead of buying them. The season is so short…you've gotta work fast!
Successful home canning
Hot water bath canning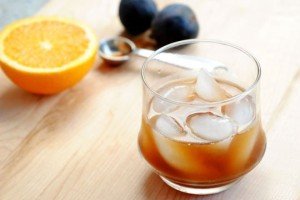 More fig recipes: Epicurious 
Some flavors that love to be with figs:
Honey
Cheese (everything from goat to blue…)
Bacon
Thyme
Crème fraîche
Prosciutto
Orange
Raspberries
Walnuts
And, because it was there on the curb calling my name, I bought a fig tree at Whole Foods and it has a great sunny spot in the backyard. It's four years old now and bore teeny tiny fruit last year…hoping this year is the year I actually EAT a fig from my tree. It survived the crazy winter, which is really lucky. So many friends with much more mature fig trees say they are completely gone. Dead. I'm glad mine survived. And, the chickens cannot reach the figs!
Feed your soul. My soul likes figs.