The idea of a staycation has always appealed to me. For me, traveling hasn't really been something I crave. I know a lot of people live for it. I mean, when I go away I do enjoy myself and yes, a change of scenery is always a good idea. But I really, really love being in my little house, reading, catching up on life, slowing down a bit, taking a break — at home here in Baltimore. And naps, I really love naps.
Over the past few years, a number of luxury hotels have opened in Baltimore. Not only do they cater to out-of-town visitors, they offer locals a way to staycation in style. Simply getting out of your usual routine for a day or two can really recharge you and I've been lucky enough to staycation here in the city, including a night at The Ivy Hotel. I arrived early afternoon on a Saturday and did not step foot outside the hotel until I was getting into my car to return home midday the next day – and home was a mere seven minutes north.

As I arrived at the hotel entrance at the corner of Calvert & Biddle, a staff member greeted me and before we even got into the elevator, my car and luggage quickly disappeared. When you walk into the hotel's main area, you are in a different world. It's intimate, as if you're in someone's home – it feels like a throwback to the grand row homes of old, old school Baltimore. I enjoyed a quick tour and had a few minutes to relax with a cappuccino, tea sandwiches and scones by the fire in the conservatory. This space is filled with beautiful plants, art, books. The entire hotel really is filled with books, really.

Then, it was time for a massage, which I really needed. I wish I had booked a facial, too, but I figured I could go back another time for that. I don't really consider myself to be very girly, but gimme a spa day ANYTIME. Robe + slippers = yes, please. One thing that I noticed was that everywhere I went, it seemed there was ice cold water – in chilled glass bottles – and it tasted better than any water I've ever had. Not exaggerating. I know that sounds weird but it just did. I drank more water in that 24 hrs than I had in months. Turns out they filter and bottle water as needed and the folks at Magdalena even gave me a glass bottle to take home after I commented on it. That was so nice and not at all expected, which is the epitome of hospitality, right? I love that they are not using the usual plastic bottled water, which I find to be so wasteful.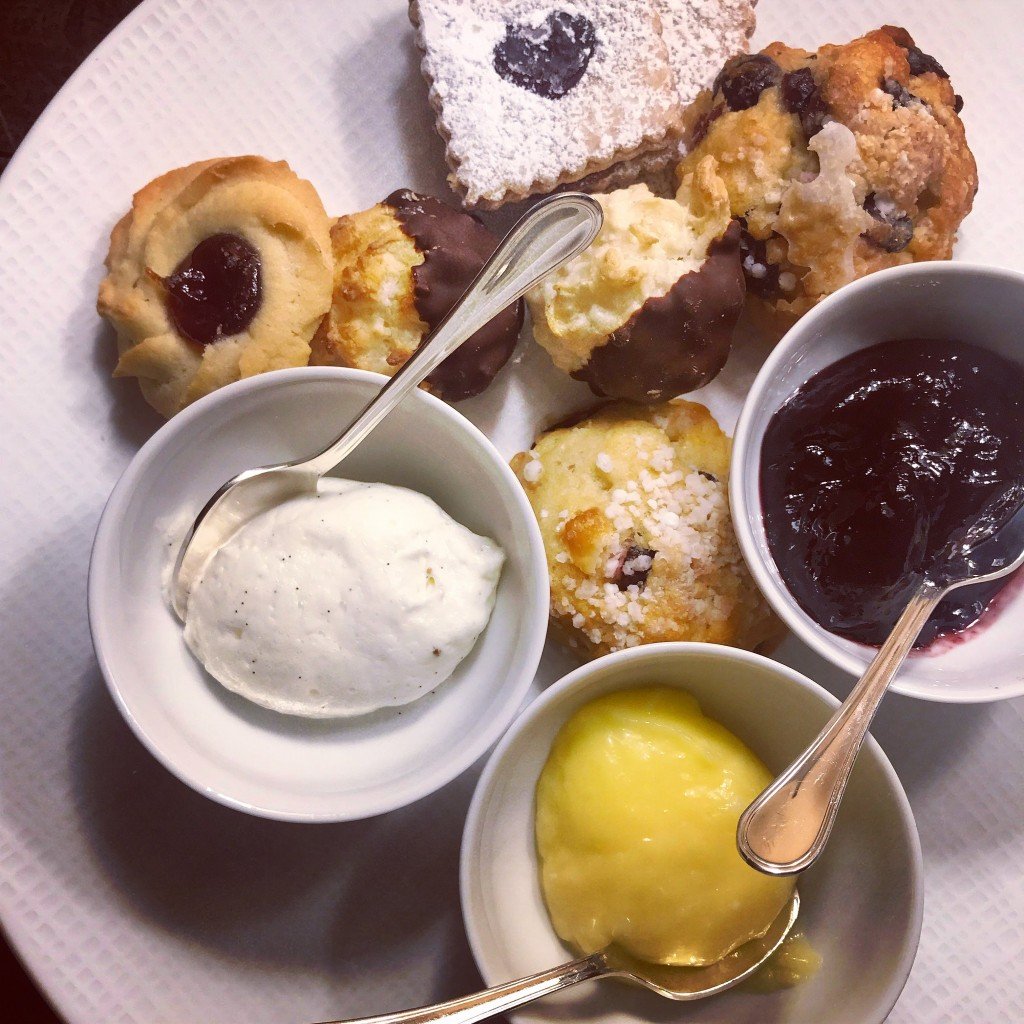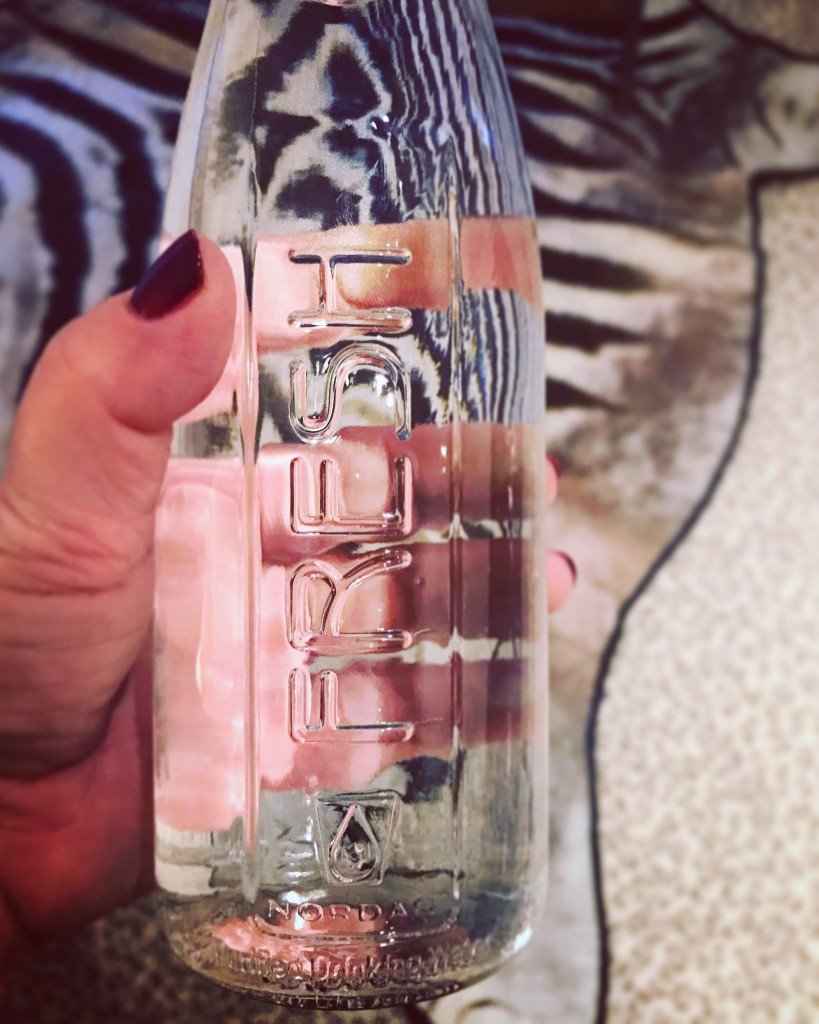 Then I had an hour to relax and get ready for dinner. My friend Katharine was joining me and I was excited to catch up with her. I took a bath in the huge soaking tub just as the sun was setting over Baltimore. Perfect timing.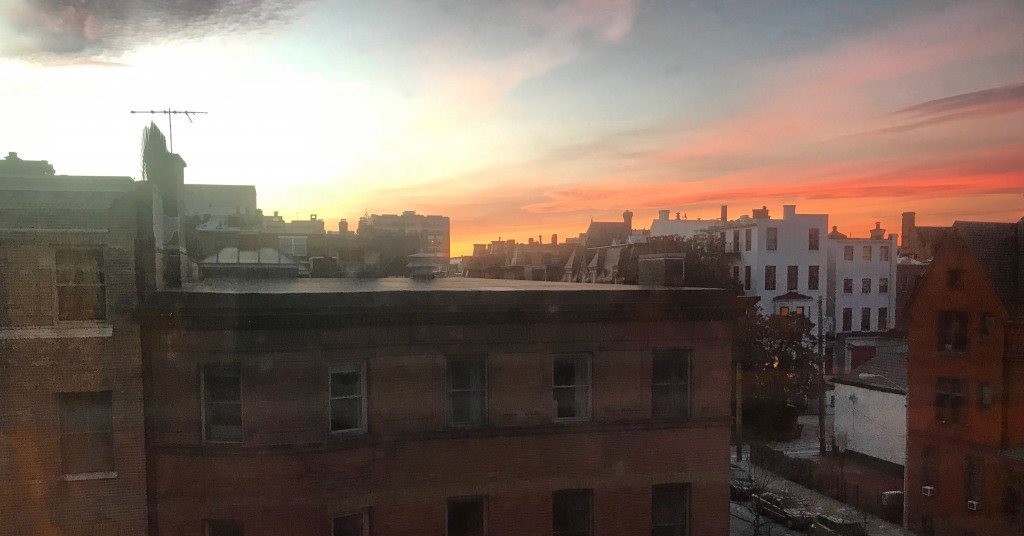 Dinner time. If you haven't been to Magdalena, go, go, go. It's lovely. Even if you just go and have a drink and a snack at the bar, it's a nice night out. It feels special. Much like the hotel, this space is intimate and the service is professional but warm, my favorite kind. Our server Dottie was so nice. We started with a cocktail and then they brought out an amuse bouche for each of us, a sturgeon croquette and an raw oyster with pickled apple and hot sauce golden raisins.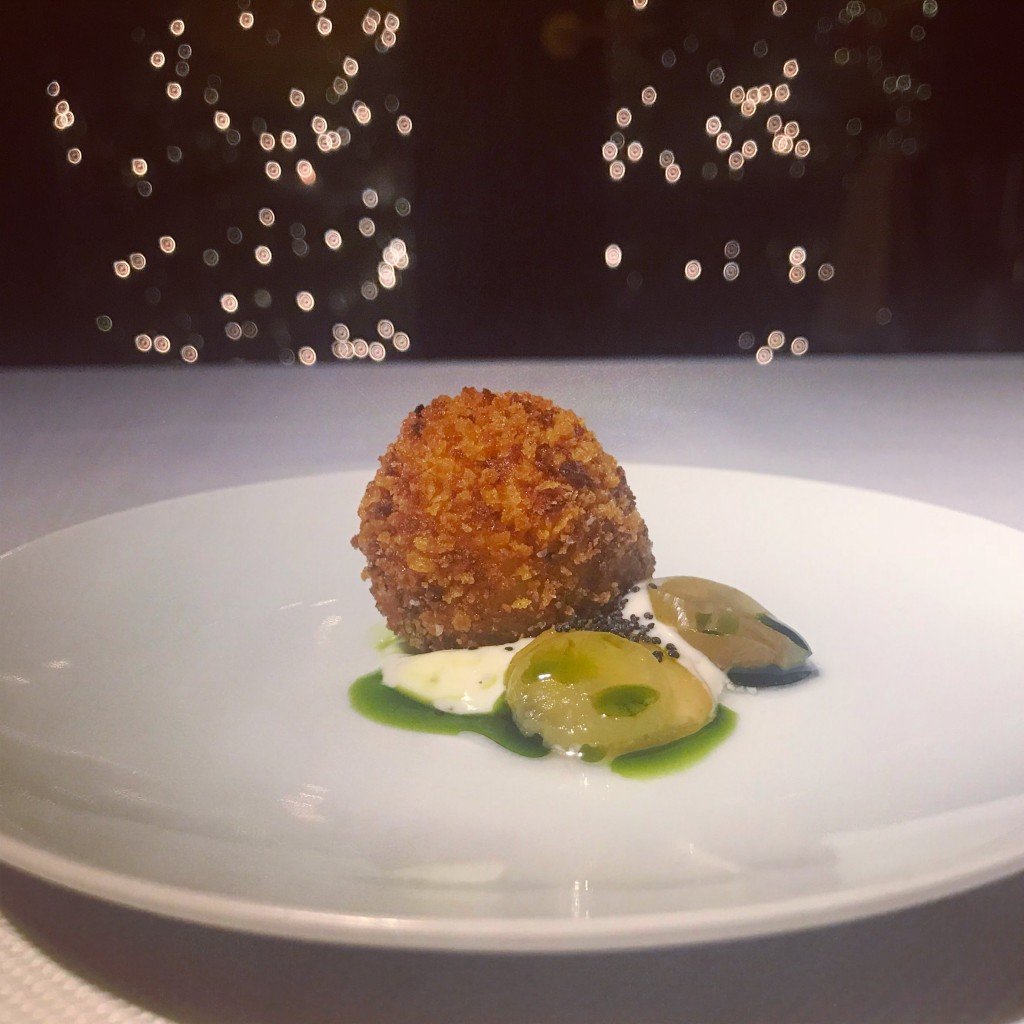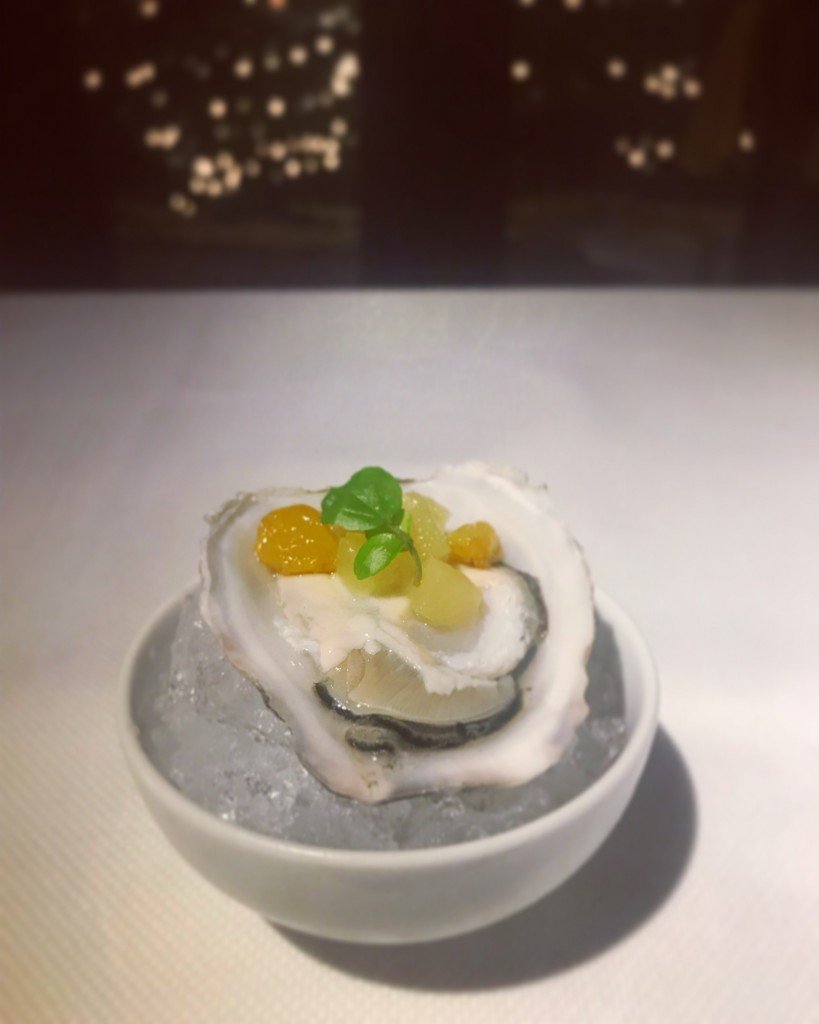 After we finished, I asked if Chef Mark Levy could come say hi and he did – and then he gave us a full tour of the kitchen. I had seen it a few times before, but Katharine had not and it was fun for her to have this experience. I never take these moments for granted, ever. Ever. It's so special. And of course, I loved nerding out with Mark over the contents of the walk-ins, his collection of vinegars, the cooking tools and of course, that crazy Molteni stove. Then, a rare selfie happened in the restroom. It was so pretty, I just couldn't resist.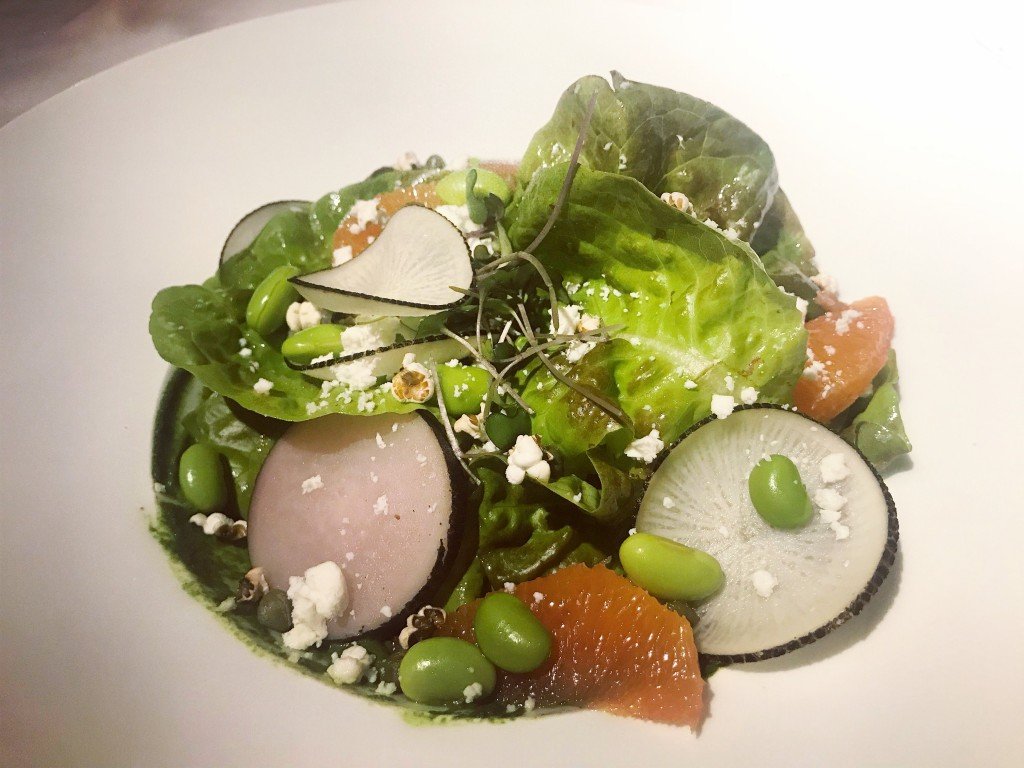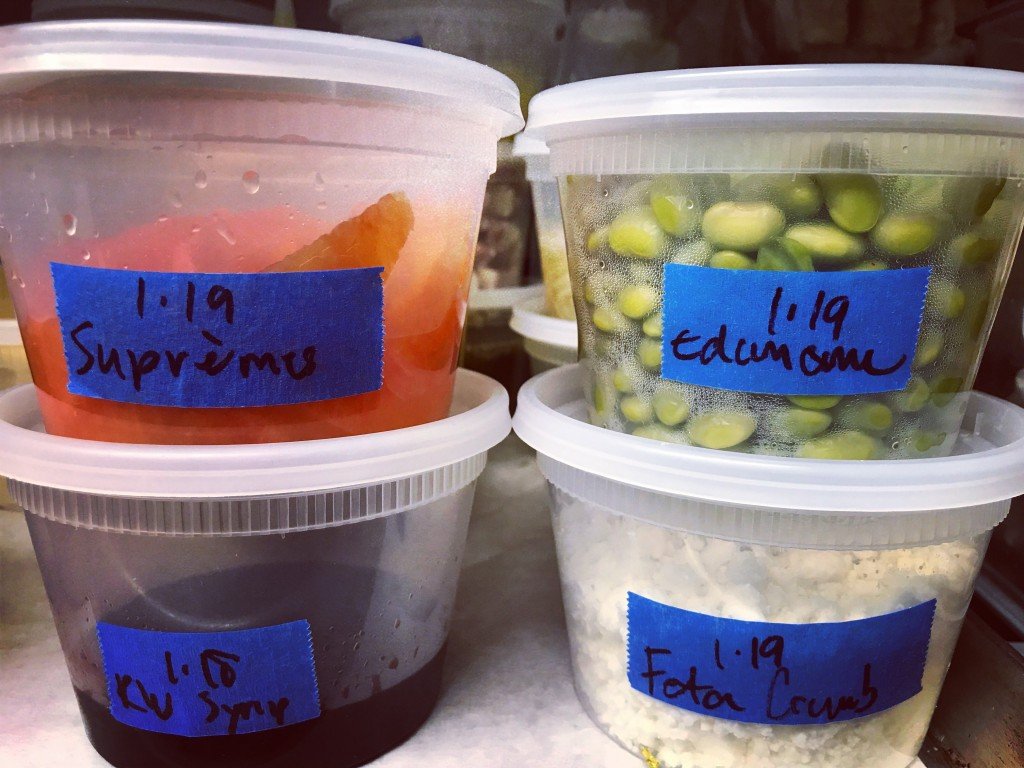 After our kitchen tour, we headed up to the Mansion Bar for a cocktail. Here is a fun fact: they have a bar set up and you can just make yourself a drink. Not kidding. And you're surrounded by books and art and a piano and a pool table and it's just, well…? Grown up. That's exactly it. You feel at home and relaxed and grown up all at once.
Katharine and I sat in the conservatory and tried to pretend we weren't tired (we were) and then headed up to my suite so she could check it out. My suite was perfect for a staycation – it was on the top floor – and the only one up there, so it was incredibly private and quiet. It felt secluded, exactly what I wanted. (Thank you, Liz!) Then, it was bedtime for me, Uber time for Katharine.
Before I headed down to dinner, I called the concierge to place my in-room breakfast. So, when I got up the next morning, breakfast arrived and it was fantastic. I hung out in bed with steak and eggs and the New York Times and coffee and books. Come on. Ridiculous.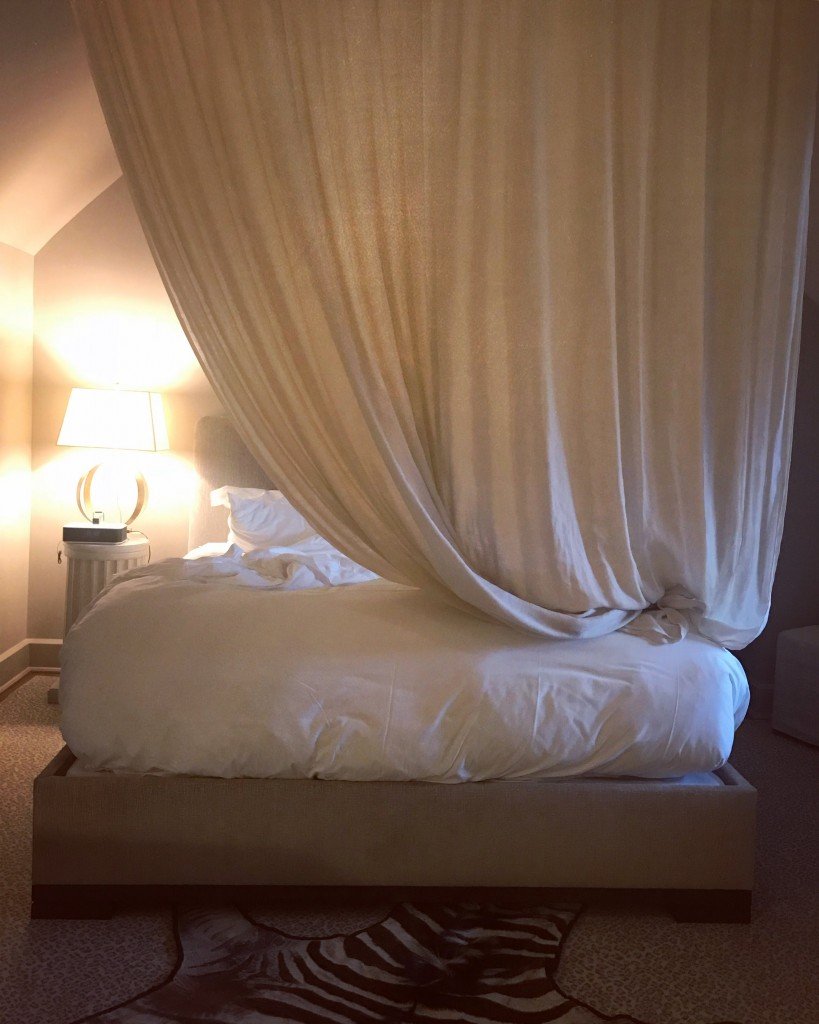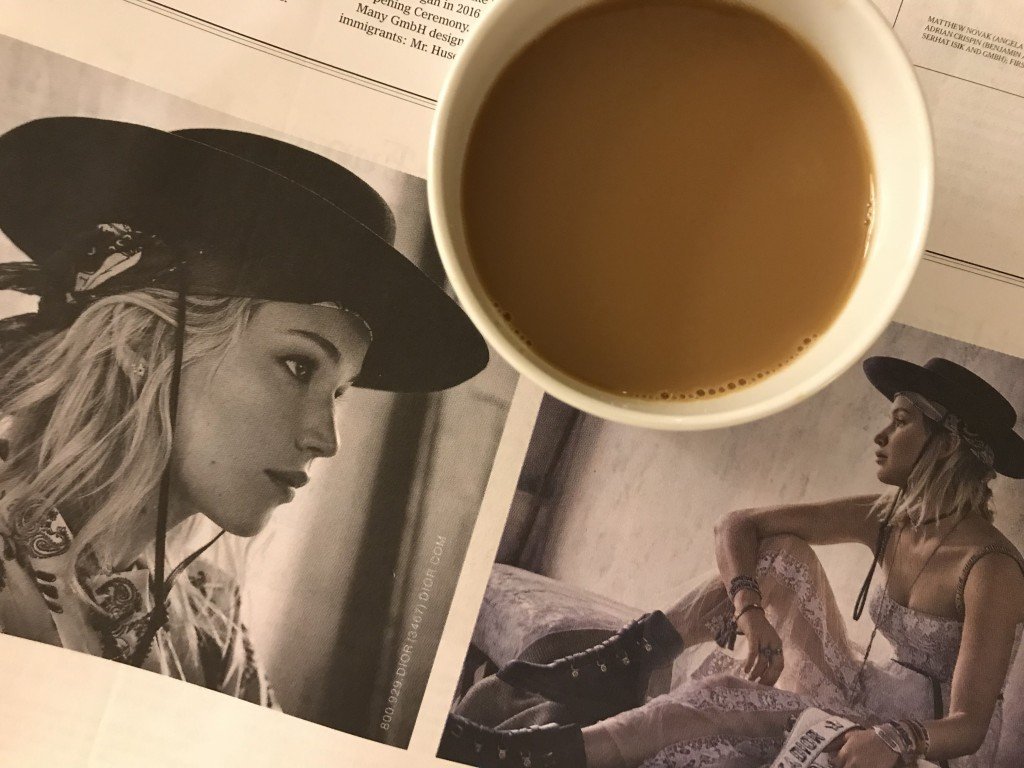 Then, it was time to head home. As I packed up my things, I considered taking that bottle of Melville Pinot Noir that had welcomed me to the suite. But since the hotel invited me in, that felt all kinds of wrong.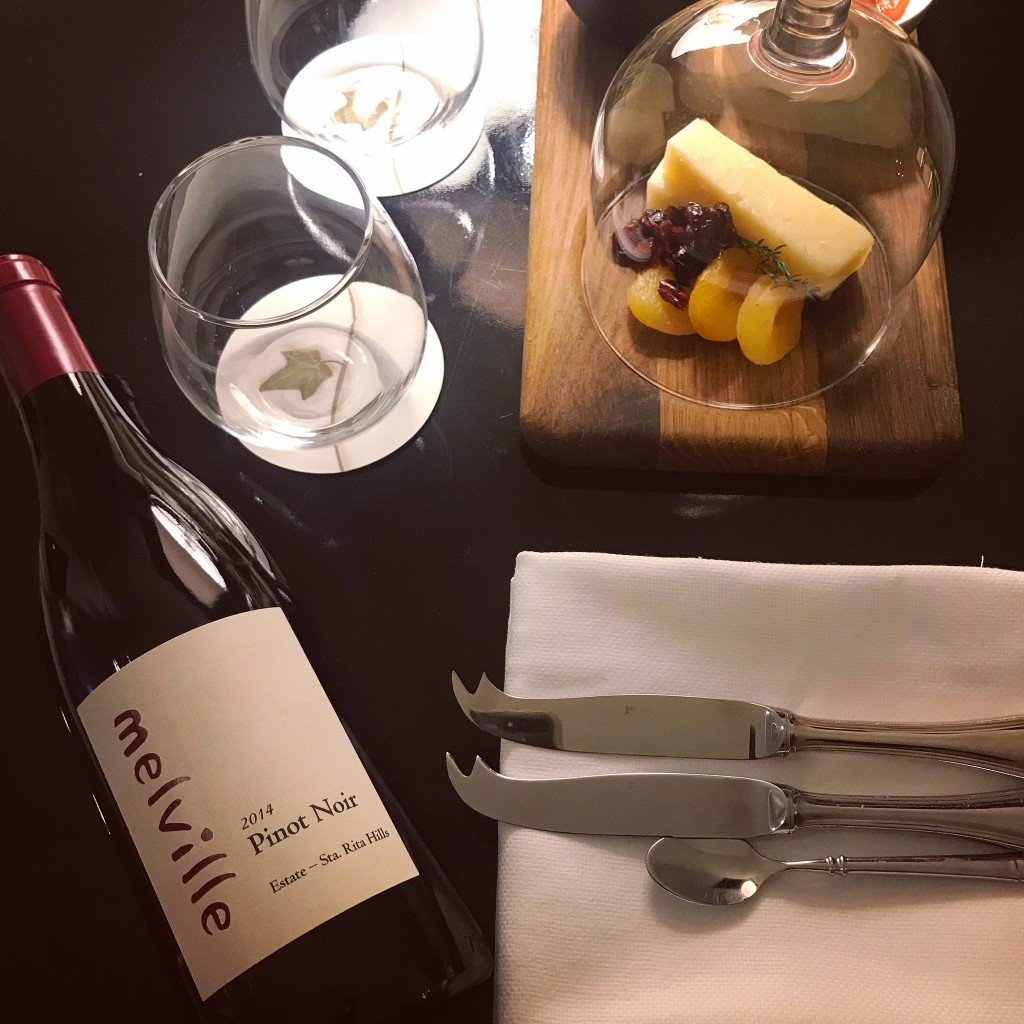 I did enjoy that minibar, though! When you stay, all of the contents of the little bar area are yours, they're free. I loved the snacks and especially the HEX Ferments kombucha – so fun seeing my friends' products in a hotel like The Ivy.
So, yes, you pay a good amount for this kind of stay. I'm not going to act like it's a bargain, but that's not the point of a place like this. One thing you should know…everything is included – valet, room service, cocktails, transportation, midnight snacks (why did I not do this..), high tea, all of it – and there is no tipping. Of course, you do have to pay for spa services and dinner at Magdalena.
As I stood and took one long last look, I felt incredibly lucky to get to do this. Thank you, Liz, Rob, Mark and everyone at The Ivy. You made me feel so special, as is the whole point of hospitality. My staycation was absolutely perfect.