I'm a homebody.
Kind of proud of it. I've created a home that I love. And, due in part to my increasingly social world, I find real joy in the art of staying in. Even just sitting in the backyard listening to the city with chickens at my feet. Tinkering with cocktails, watching Bravo, stock simmering on the back of the stove.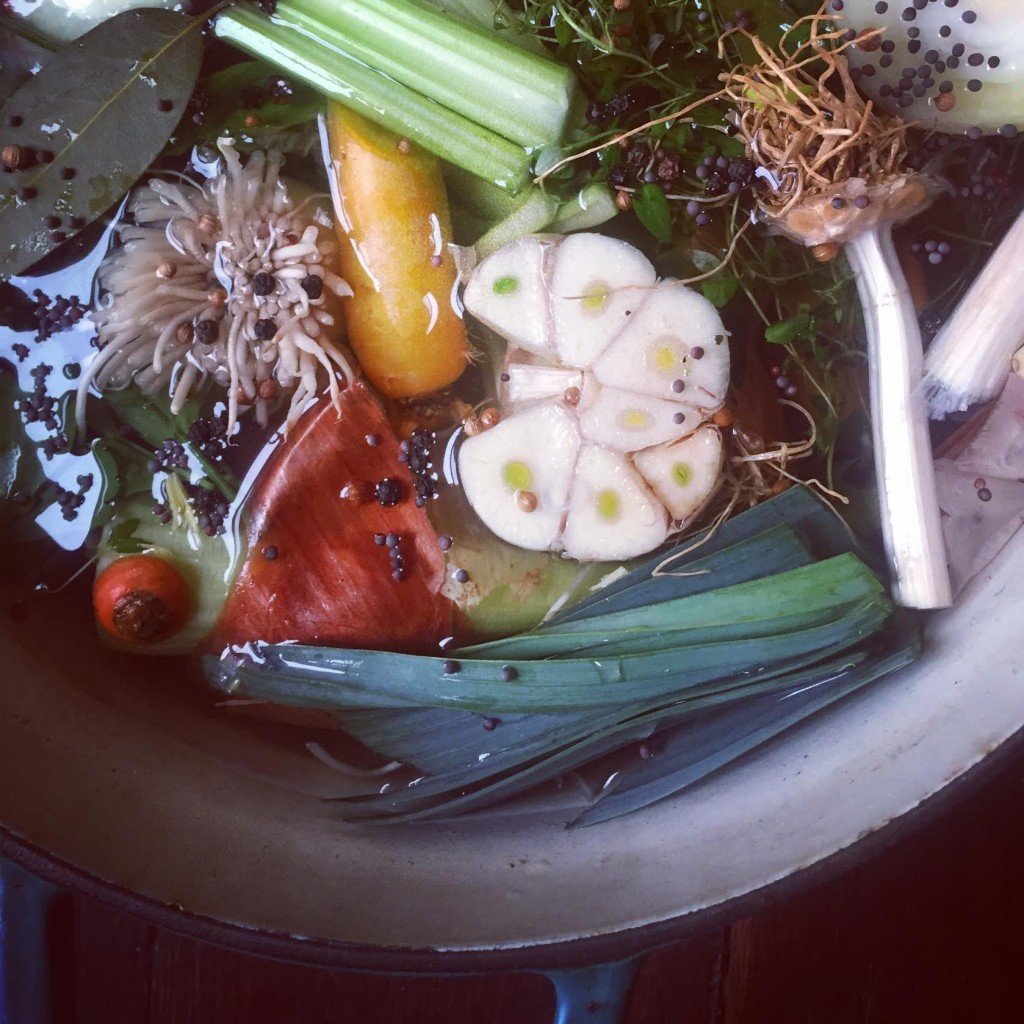 And, while I love being at home, I know I need to get out and travel more. I started thinking about places I could go. A friend offered her apartment in NYC. Another friend offered his family's place on the Eastern Shore. But now that I work for myself (I know it sounds so glam, having cocktails, dinners out, interviewing chefs . . .) I am sort of tied down. Getting away is not that easy. Then, I thought…what about a staycation in Baltimore. Where better than a luxury hotel?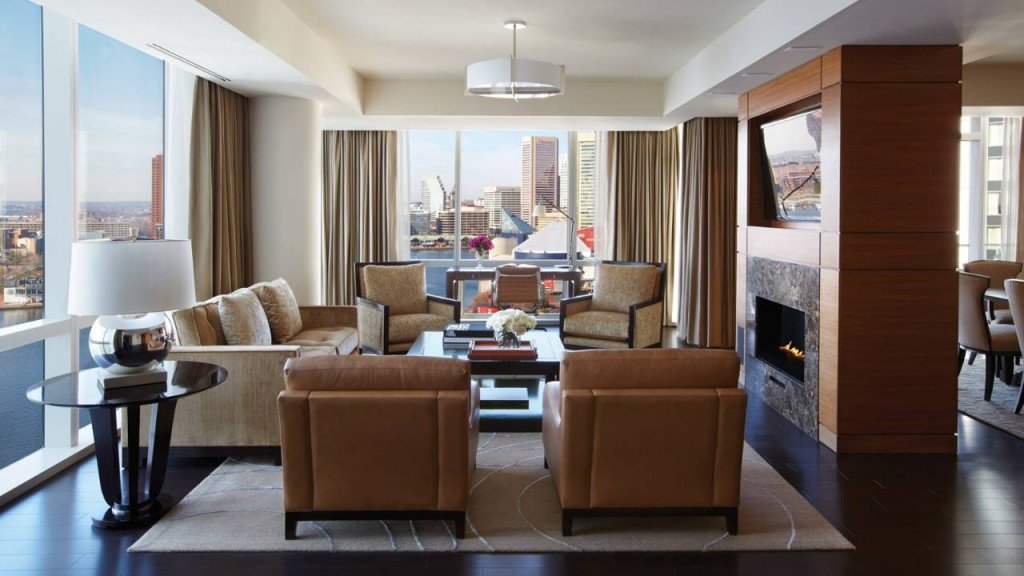 My first thought was my friend Elysia McEwen, Public Relations Director at the Four Seasons in Harbor East. She's fantastic. I'm lucky enough to be invited to dinners and events at the hotel from time to time and over the last five years I've become friends with folks at the hotel and the restaurant there. When Wit & Wisdom chef/owner Michael Mina comes to town, I usually visit. He is so nice and always remembers me…but I'm pretty sure they're whispering in his ear, "This is Amy. She's the food writer you've met before. She has chickens in her backyard." I mean, these people are nice to me…and I appreciate it. They even let me takeover their Insta for the 4th of July one year – that was really fun!
So, I pitch the idea of a staycation to Elysia. She likes it. We bounce ideas around. Finally, it just makes sense for me to entertain some friends in a suite. I mean, the suites have full kitchens…why not give it a go and actually cook? (Cooking in a kitchen not my own was a little daunting, not gonna lie.) After a few conversations (and Elysia heading off to maternity leave) we land on a format, date and I get going on choosing a menu. Deep breaths.
First, I grabbed a few cookbooks at home from ideas and inspiration.
I sat there at my desk like I am right now. Music pumping through my ear buds. And thought…oh, BEEF TENDERLOIN. Then I realized I really couldn't afford that, even though it's really what I wanted to make. Tenderloin is so easy, forgiving and everyone loves it. Then, I quickly realize I'd have to have a thoughtful backup plan for folks who don't eat red meat. Oh, chef friends, I get it…not just roasting some vegetables or a giving them more salad.
A few days later, I received an email from my friend, Joan Norman of One Straw Farm. She tells me that she would like to provide bone-in pork chops and any other vegetables they have on hand that would work. She offered out of the blue – I hadn't even asked her yet – but she knew about the dinner. Well, then…I'm cooking pork chops for eight guests. (I'll need XL saute pans…wheels are turning…) I thought about the guest list and was pretty sure they all ate pork. (And they all did, thankfully.) But back to Joan. She is amazing. I've known her for over 20 years, as I was her nephews' nanny and I've been a One Straw Farm CSA member for about eight years now. Every Saturday from June to November, I get advice, recipes, learn about new ingredients (she started my obsession with celeriac and their garlic is like no other.) A couple of years ago when I was thinking about quitting my full-time job to run my own business, I was a little freaked out. Joan said the best thing ever. "Amy, what do you have to lose? If it doesn't work, you get a job. Big deal." That's Joan. Matter of fact. And generous beyond belief. So, I knew we'd have pork chops and butternut squash from One Straw Farm. Entree is done. Checked that off the list. Seriously, I like lists. On legal pads. Physically checking things off makes me feel organized.
Next up, Whole Foods. Another email that floored me. Katie Davison, their wonderful Baltimore Community Relations Manager said, "Sure thing. Send me a list of what you need and I'll take care of it." She meant it, too, she even shopped for me day of and all I had to do was run in and grab the groceries from customer service. Amazing. Thank you, Katie.
Then I pieced the rest of the evening together – wine for dinner from Old Westminster Winery, beers from Union Craft Brewing, Shot Tower Gin for Negronis from The Baltimore Whiskey Company, Rum from Lyon Distilling for rum punch, shrimp from J.J. McDonnell for Ina Garten's Roasted Shrimp Cocktail, Gundalow Juice, kraut and kombucha from HEX Ferments, water, cold brew coffee and other drinks from Charm City Beverage. The fridge would be nicely stocked with drinks. And, Wit & Wisdom would bring up a charcuterie platter for cocktail hour and then after dinner, we'll all go down to the restaurant for dessert. Flowers & Fancies, the hotel's florist, agreed to provide a few floral arrangements for the dinner table and my bedroom and they were gorgeous. I was feeling pretty good. Also, I need to add that every single vendor agreed immediately to be a part of the event, which was honestly not surprising. This community steps up, every time. Also, I've worked hard to create real, meaningful relationships with people (people, not products) here for many years. So, it goes both ways. Support people doing good work and it'll come back to you. It's pretty simple.
Enter, Four Seasons Food & Beverage Manager, Tomas Vlasek. After finalizing the details with Sean Casserly of the hotel's PR Department, I was told that Tomas would be my point person leading up to the event and the night of – and that was great, since I already knew him. I've been on a few volunteer committees for the Cystic Fibrosis Foundation with Tomas and he's a great guy. We set up a phone call and he tells me all of the things the hotel will do in support of the evening, including giving me a staff person in the room. This Four Seasons employee will help me serve drinks, dinner, clean up, etc. I mean, wow. Then I was like, oh, okay…I forgot, this is Four Seasons. This is hospitality.
One thing that cracked me up, the folks from the hotel mentioned that I might keep my sleeping area and bathroom closed off during dinner. "You know, you'll probably want to have that be private." I laughed and thought, you don't know my friends. Everyone ended up taking mini-tours of the suite including the huge shower and the (very high up, no thank you) balcony. I love my people.
I arrived at the hotel around noon and the bellhops emptied the seemingly endless contents of my trunk onto a cart and delivered it all up to my room, placed everything where it needed to be. Oh, but wait the best part? As the valets greet you there, they always ask, "Checking in?" And this time I could say,
YES YES YES I AM CHECKING IN.
Tomas took me up to the suite and gave me the lay of the land. The kitchens in the suite have electric cooktop stoves, which I have never used, so they gave me a quick tutorial, plus a tour of the kitchen cabinets and the entire suite. They had also offered me the use of one of the hotel's banquet kitchens, but it just seemed like more work than it was worth, running food up and down, plus I knew that would be more work for the hotel and I didn't want that. I knew I'd be fine cooking in the suite. As Tomas showed me around, I tried to contain my enthusiasm, but if you know me well, I'm not really good at that. I have no poker face whatsoever. You can tell exactly what I'm thinking, which is good and bad (mostly bad.) They had everything I has asked for – large sauté pans, colanders, sharp knives, cutting boards, even large square ice cubes I requested for the Negronis. No detail is too small. As a 20+ year events vet, I appreciate the little details so much.
Then, Tomas asked if I would like lunch and I thought that was a good idea. I ordered what I think could be the best chicken sandwich in the land from Zack at Wit & Wisdom. It's kind of like his homage to a Chik-fil-A sandwich and it's really freaking good. Crunchy outside, juicy inside, bread & butter pickles, Franks's hot sauce aioli on a toasted, soft buttery roll. And, fries with Old Bay. Happy. It's the best.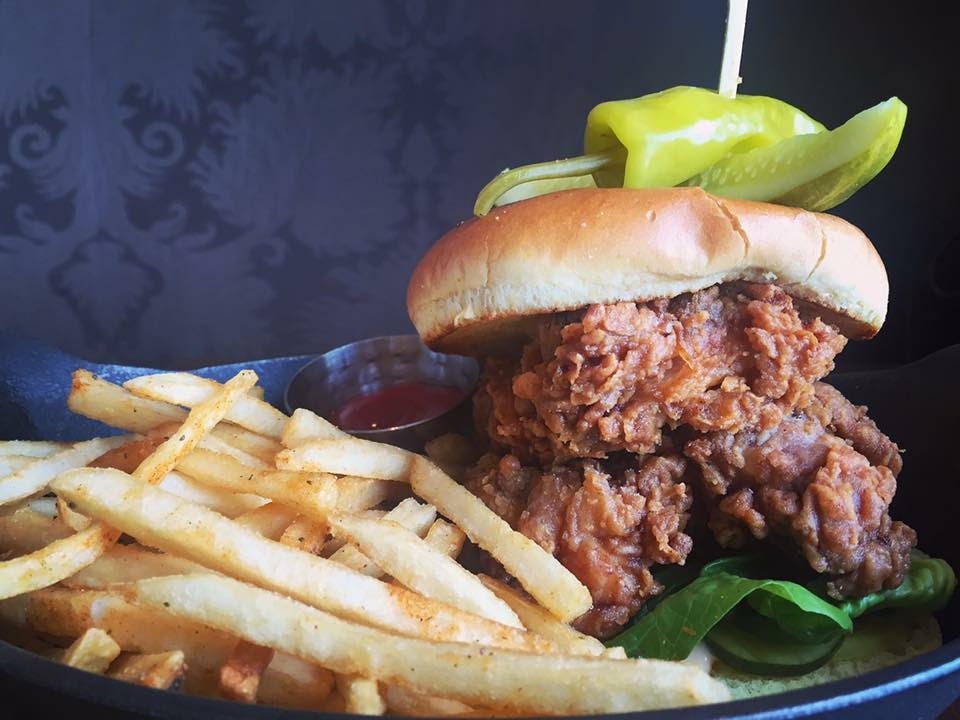 I think, okay, I have an hour and a half to relax. I took a bath in the ginormous tub and watched tv (from the bathtub, helloouuu.) Then, it was almost time for my staff (that sounds crazy) to arrive. The day really did fly. I sat in front of the fireplace flipping through channels for a few minutes, running through the night in my head. Giggling.

Alan – a.k.a. my right hand man – arrived at 3:00pm to start helping me get ready. He was able to gather last minute things I needed for the kitchen, set the table, flower arrangements, etc. Having someone there helping me was massive. He was polished, friendly but also kind of disappeared, it was amazing. Then, Zack and two of his chefs delivered the charcuterie platter which was way bigger than I had imagined. I immediately started taking pictures of it. Nerd. I realized at that moment as I was thanking Zack . . . hair, makeup, get into that massive bathroom and get ready. Oh and I grabbed another can of nitro coffee. That was my version of a shower beer – haha! I knew we'd have cocktails and wine, so I wanted to pace myself. Glad I did, because it was a long and slightly boozy night.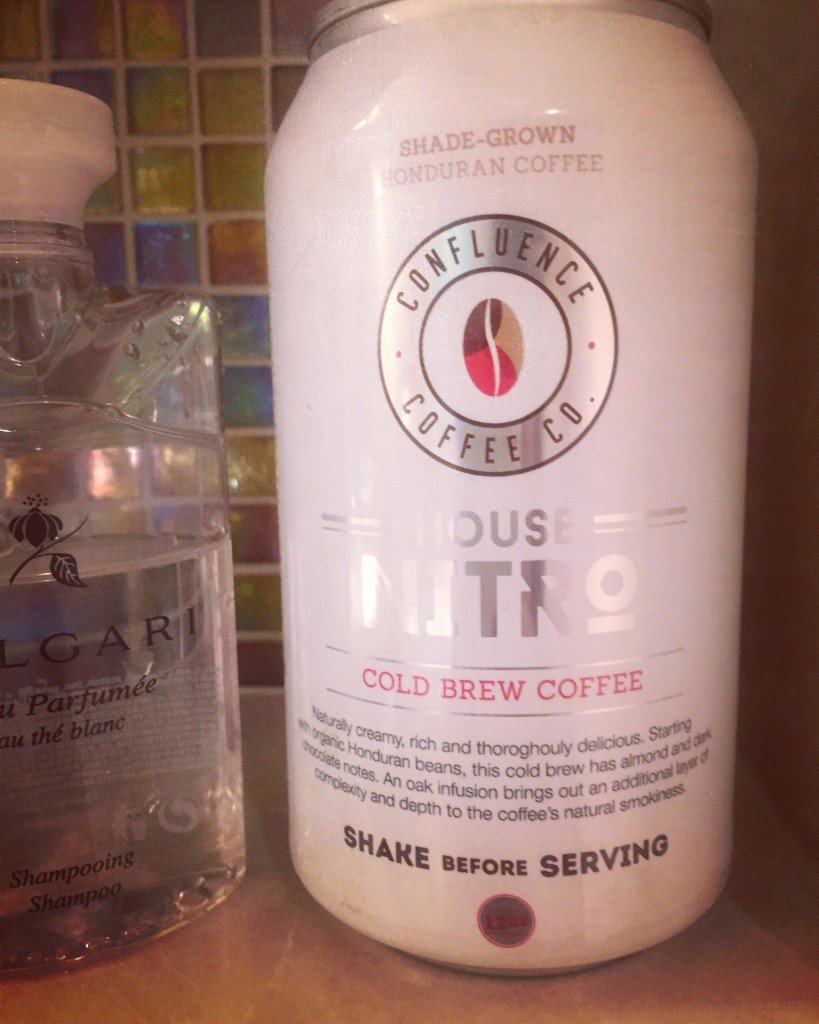 The guests. I invited great people, who also happen to be friends of mine. I knew the hotel would want us to share photos via social media during and after the event, so my list was specific: people who would get that, embrace it and have fun with it. Also, incidentally, my first vision of this party really was a cocktail party – that way, I could include more people. I don't really have dinner parties, I'm too ADD – and, now my dining room table is my desk. As a guest, I really prefer what my late (and dear, dear) friend Gayle called "stand up and walk around" parties, a phrase that came from her daughter Jane when she was little. From the mouths of babes, it's the perfect way to describe a cocktail party. But the hotel folks wanted me to use the dining table as a traditional dinner party and I have to agree, for the suite, a dinner party just made more sense.
Both the group and the setting were intimate. Perfect. My guest list was so much fun to put together. Like I said, they had to be social media savvy, but also warm, fun, easy going people…people who would mix well. People who love food. People who would be okay if everything was not totally perfect. (God bless 'em.) The funny thing, a lot of the women I invited knew of each other through me or through social media, but had not yet met in person.
Jess Mayhugh – Baltimore Magazine (my friend in food and booze who keeps me young)
Hilary Eldridge – Genuine Joy/Achilles PR, Pilates Instructor (my friend in coffee, lots of coffee)
Sue-Jean Chun – Food/Bev PR, The Emporiyum (my friend who totally believes in me)
Julie Andersen – Photographer, Yoga Instructor (my friend with the best design eye ever)
Katharine Scrivener – UMBC, CF Advocate (my friend whose strength amazes me)
Heran Haile – Pilates Instructor-in-training (my friend who makes me laugh like no one else)
Janelle Diamond – Baltimore Bride (my friend who is the most amazing momma)
Guests arrived at 6:30 and were greeted with the choice of cocktail, while I was in the kitchen doing the last bit of prep. I have paid attention to chefs I work with and did some of the prep ahead of time, like the butternut squash pureé, which I left at my house. Who cares, move on. Earlier in the afternoon, I had roasted the shrimp, washed the arugula, prepped the Brussels sprouts, cooked the bacon, assembled the drink ingredients (which Alan, who is also a bartender, batched for me.) Once everyone had arrived and things seemed under control in the kitchen, I got myself a Negroni and joined the party, which was going on just a few feet from me. We played around with the cable music stations, everyone admired the gorgeous fireplace, the views of the harbor and the party got into full swing.

First course, Ina's shrimp cocktail. I'm 100% sure I will always roast shrimp for shrimp cocktail, always. It was so simple and full of flavor. Also, I made cocktail sauce but it didn't turn out exactly right. Luckily, Whole Foods gave me some of their spicy cocktail sauce – it was so good. Highly recommend that if you don't feel like making it yourself. My friend Steve Vilnit of J.J. McDonnell was so nice to provide the biggest shrimp I had ever seen, much less cooked. I must admit, I did a test run at my house to see how long they'd take – and I was happy that the oven in the suite took about the same time as my gas stove at home. I just didn't want to them to overcook. And they did not, everyone loved it and they were pretty nice photo op. (Thanks for the beautiful photo, Julie!)
Next up, a simple, classic winter salad of arugula, blue cheese, pears, Michele's Ginger Hemp granola (instead of nuts) and a light vinaigrette using pear preserves. I had to switch out the pear preserves for apricot, but it was still really nice. ​​I plated one and Alan just replicated it. Again, I wanted to keep the whole thing simple since I wasn't cooking in my own kitchen. With this course, we had a food-friendly white blend, Greenstone, from my friends at Old Westminster Winery. If you have not had the wines from these up-and-coming winemakers in Carroll County, Maryland, I suggest you get out to their tasting room and join their wine club. Or, order a bottle at places like La Cuchara, Woodberry Kitchen, Wit & Wisdom and more. They are the nicest people and are changing the way people look at Maryland wine.
I slipped away from the table to quickly check on the pork chops and Brussels sprouts. Both were looking good, I took them both off heat to finish cooking while we finished our salads. Again, Alan plated and served. Then, we got into the red, Revelry, another wine from Old Westminster. I'm sort of glad Drew & Old Westminster only gave us two bottles of each…I could have very easily kept going with that red. I mean, wow. So good. And as Drew promised, it paired nicely with the pork.
After the main course, it was time to head downstairs for the last course. Before that, I gave everyone a little shopping bag and asked them to help themselves to the drinks in the fridge – Union Craft Brewery beers, B'more Organic Skyr, Antipodes water, Gundalow juice, HEX Ferments kombucha, Coaqua coconut water, Spindrift sodas, Whole Foods grapefruit soda, Confluence coffee, Powerful yogurt, etc. I'm no dummy, I kept some things for myself. (Um, hi, Union Rye Baby, Confluence nitro cold brew coffee and Gundalow Sailors Delight.)
And, then Janelle says, "Oh, people on Instagram are saying, WHAT IS THIS PARTY, WHAT ARE YOU DOING? OMG." I'm just loving that my guests are having a blast and now my work is done for the night. I am fairly sure that when I come back up to the suite, it will look like it did when I arrived. And, it did…like magic. Poof.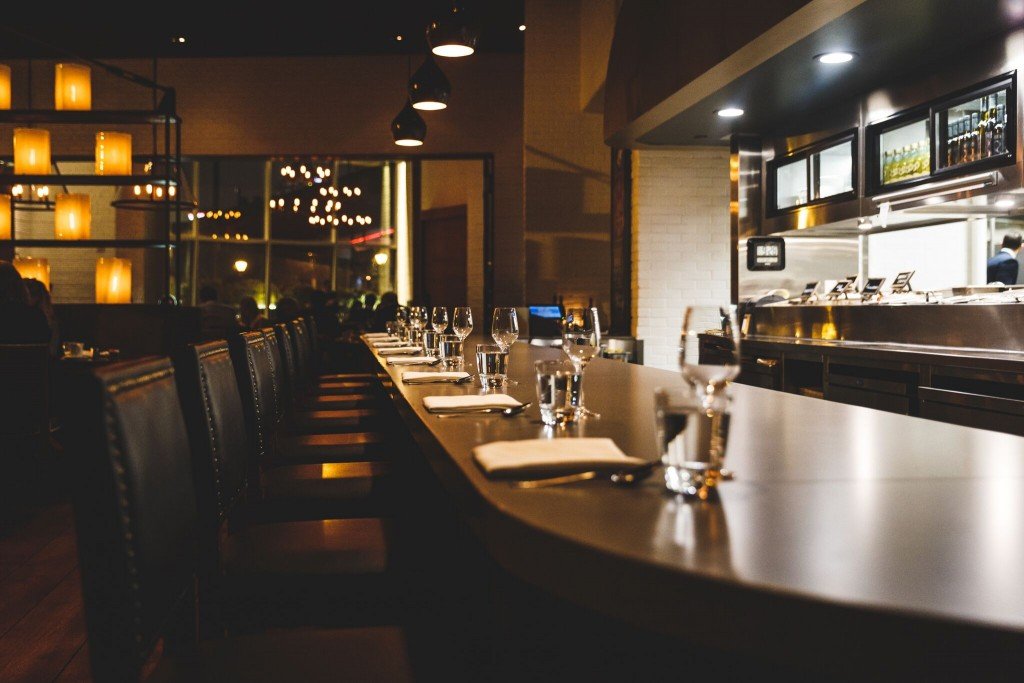 We are greeted down at Wit & Wisdom's fantastic new kitchen table (12 seats with a bird's eye view into the kitchen) by Executive Chef Zack Mills, Pastry Chef Dyan Ng and Sommelier Julie Dalton. And in true Dyan fashion, dessert was incredible – and fun. She had made sabayon (sort of like a custard) and injected it into an eggshell, which was opened tableside and spooned onto a dessert plate with a beautiful winter citrus pavlova and ice cream. Stop it. Just stop. It was like theater, but that is so Dyan. With Dyan, though, it's like very quiet theater.
We finished up dessert and I wasn't really sure if my friends would want to head out or hang, so it was fun when several of the girls came up for a night cap. Shoes were off, chicken cutlets were removed from one bra, cans of beer and bottles of water were opened, husbands and friends were texted. Then, around midnight, we said our goodbyes. Ubers were ordered, valet tickets were comped, thanks, again to Tomas. They really know how to take care of their guests.
The next morning, I got up really early. I slept well (in the ginormous bed) but was ready for the day…however, brunch at Wit & Wisdom wasn't until 12:30. What's a girl to do? Sit, watch the sun come up and the harbor come alive. Then, room service. Doesn't room service feel so decadent, even when you're just ordering pancakes? When it comes to breakfast, I love things like eggs & bacon, pancakes, toast – gimme an Army breakfast any day. It's what I often eat at home, so this was really no different – except that I don't live at the Four Seasons. (Yet.) I also had a virgin Bloody with One Straw Farm's Boom Boom Bloody Mary mix – man, that stuff is delicious. I added a leftover roasted shrimp, lime and thyme to make it look a little fancy.
Brunch at Wit & Wisdom was a huge treat. I love the brunch there so much and I really am not into buffets at all. But this buffet is like the craziest, most delicious one ever. The cold station is my favorite part and I enjoyed steamed shrimp, Caesar salad, raw oysters, deviled eggs. Then we moved onto pancakes, scrambled eggs, bacon, French toast, roasted potatoes, baked salmon, rib eye. WHAT. Yep. Okay, very small portions of everything, but still. Then, espresso and dessert. My friend Katharine got a s'more and I got a crêpe (there were stations for both) and we each had a bite of the other's treats, plus a few pastries – they were all so beautiful!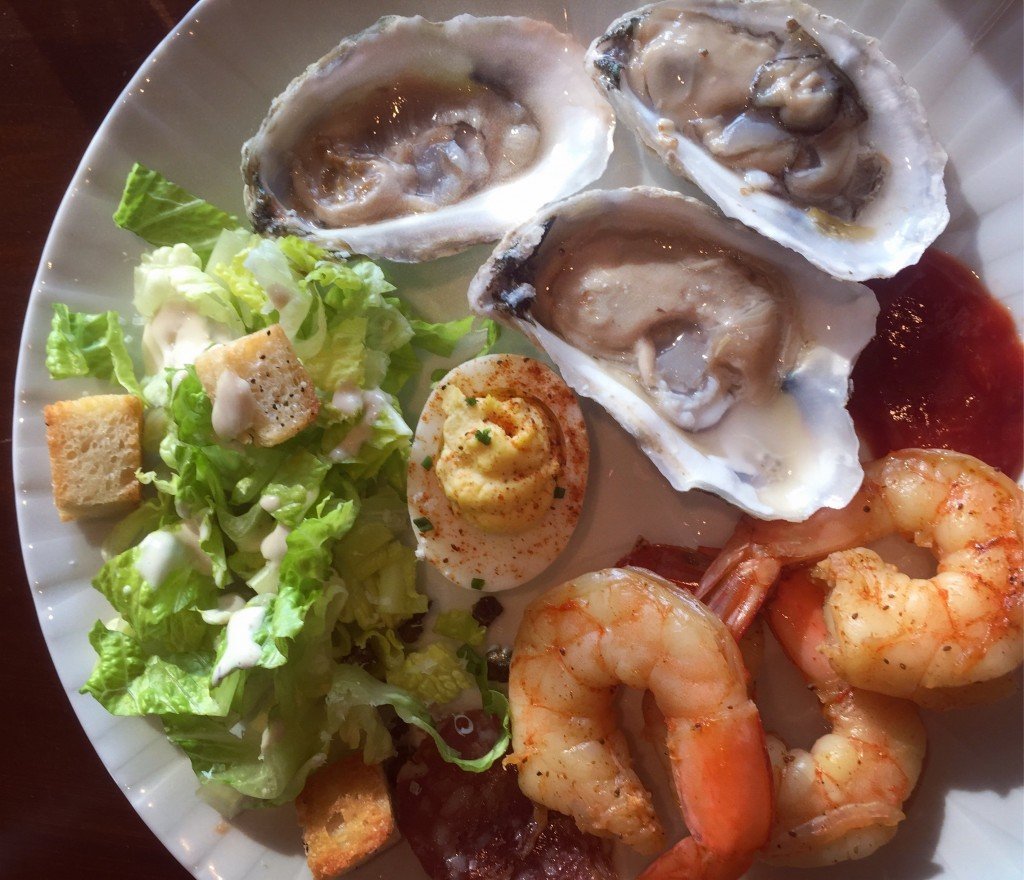 Sadly, it was time to go. They had let me keep my things up in the room during brunch, so I stopped by the front desk and they called for someone to collect my things. Can I please have this everywhere? All I had to keep track of was my handbag. That's the life. "Oh, bring the car around, will you?" I wonder when my next Four Seasons staycation will be. Maybe for my birthday in June. I will be a number that starts with five. I think I will need lots and lots of drinks. With rum and umbrellas.
I'm not sure how to really say thank you properly. Everyone from the hotel staff to the vendors to my guests, so lovely and gracious and everything I love about Baltimore. I also must say that I really loved that when it ended, I was home in ten minutes. That's my kind of travel. Thank you, Elysia, Sean, Tomas, Zack, Marama and everyone at Wit & Wisdom. It was perfect.
Here are a few more photos that my guests and I took. There are more on Instagram, too, just search for the hashtag #FSStaycation.