Brendan Dorr, head bartender at Kimpton's B&O American Brasserie, brings an artistic approach to the craft of making cocktails, using fresh, seasonal and local ingredients as well as a flair of creativity with every creation. Dorr's impressive resume includes posts at the former Ixia Restaurant, Black Olive and Aureole, Charlie Palmer's renowned restaurant in New York.
Under Brendan Dorr's leadership, B&O American Brasserie has been recognized by Baltimore magazine as one of the area's "Best Bars" and Baltimore's City Paper has recognized his cocktail menus as the "Best of Baltimore".
In 2012, Brendan founded the Baltimore Bartenders' Guild in an effort to put Baltimore's cocktail scene on the national level. He also is a co-founder of the Forgotten Cocktail Club, which hosts pop-up events with a focus on cocktails from the pre-Prohibition era.
Brendan has presented his skills and cocktail creations through demonstrations at several events including the Mid-Atlantic Food, Beverage & Lodging EXPO and the National Kidney Foundation's Santé and Cystic Fibrosis Foundation of Maryland's Passion for Wine and Food, to name a few.
Born and raised in Frederick, Brendan graduated from the Peabody Conservatory with a degree in Vocal Performance (yes, he can sing opera).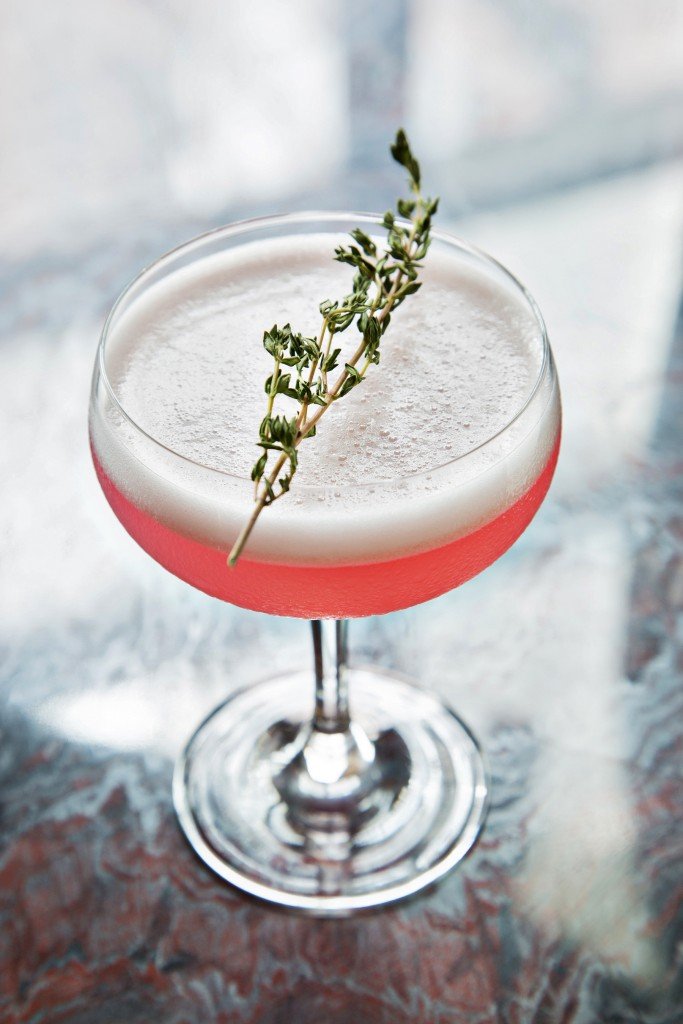 How did you get into your field?
BD: When I was 17, I went into a high end restaurant and got hired. I knew nothing. Bussed tables and then later, started waiting tables. I loved the pub side of the restaurant and being around the bar, the vibe was great. I asked the bartenders lots of questions. Then, I worked at restaurants all through college and after Peabody (Dorr is also a classically trained opera singer), I worked at IXIA with Un Kim. I learned so much there. With Un, she pushed you and if you worked really hard, she treated you well. She'd send us to other cities to do R&D in restaurants and cocktail bars. Working with Chef Kevin Miller was amazing, too. He's so innovative and a great collaborator.

How would you describe Baltimore's cocktail scene?
BD: It's like a young adult – you know, it's getting there. Yet, in some ways it's already arrived. Depending on the night, the crowd and the vibe changes. But overall, people are beginning to really want a cocktail experience.
When you're off the clock, where do you grab a drink?
BD: Well, easy proximity to B&O is key, so probably places like Maisy's and Mick O'Sheas. They're open later. I don't like to roll into places for cocktails when they're getting ready to close up. Lots of times, it's a whiskey and a beer. And I also just really like coming home and sipping a little whiskey.

Do you have an industry mentor? Anyone who really helped you find your way?
BD: Sure, lots of them. But really, my parents. They taught me how to work hard. You know, leave things better than how you found them.

Well, then are there any folks in the industry you admire?
BD: Lane Harlan. (Owner of Clavel and W.C. Harlan) Just because she's so intelligent and knows so much about what she's doing – mezcal and agave, in particular. Plus running two successful businesses – she's amazing. As for chefs? Kevin Miller (former chef, IXIA) and Un Kim (owner, IXIA, Papermoon Diner.) They both added a lot to my life. With Un, it was all about work ethic, discipline, pushing yourself. And with Kevin, he really brought a lot of different flavor combinations to my palate.
What do you love about Baltimore?
BD: Well, I like that it's a small town that's a big city. I love our grittiness. We're an underdog. People often don't think a lot of Baltimore and then they come here and experience it. Then they see how wonderful the city and the people here are.

What do you like about drinks?
BD: I like that they're a part of the culinary industry more and more now. I also like how you can modify drinks so easily. A guest comes in and you can customize something just for them. Also, the instant gratification thing. You can see someone enjoy your work. When a guest really loves something you make, that's pretty great.

What are some of your favorite restaurants/bars in the City?
BD: I love Hersh's. Like, that kale pistachio pizza. I love how they use nuts in a lot of dishes to add texture and flavor. The spaghetti with lemon zest? I could eat so much of that. (Smiles.) As for bars, I really love Bookmaker's Cocktail Club. So many of the staff there are Baltimore Bar Guild members (Dorr is the organization's president) and it's just a really fun place. I also really like Sugarvale a lot. Such a great little spot, love the location. They have great cocktails and I love all of the meat snacks!

What do you want people to know about Baltimore?
BD: It's not The Wire. I want them to know that it's a city of people determined to make it better.

Where would you take visiting bar colleagues to have drinks in Baltimore?
BD: Let's see… I'd say hit The Local Oyster at Mt. Vernon Marketplace for oysters and beers. Then, we should definitely go to the Owl Bar in the Belvedere in Mt. Vernon for Baltimore history and nostalgia. And Mt. Royal Tavern in Bolton Hill for the real gritty dive that it is. And that ceiling is unbelievable. Dinner at Parts & Labor in Remington for great food, cocktails and craft beers and then, Bookmaker's in Federal Hill for a cocktail bar experience. Wait, is all of that in one night? (Laughs.)

What's your favorite drink at B&O Brasserie?
BD: I like our B&O Old Fashioned. I tell guests it's my guilty pleasure old fashioned. It's rye (Templeton Rye at the moment), Creme de Cacao, Amaro Nonino, Abbott's bitters, a spoonful of Laphroig scotch and an orange peel expressed over the cocktail.

Where is the best place to eat on the cheap?
BD: Shapiro's in Mt. Vernon for their falafel. Get it with extra hot sauce – it's so good! Also, Brown Rice Korean is great, and now they have a location inside Mt. Vernon Marketplace. Oh, and Tortilleria Sinaloa – delicious tacos, tamales and Dos Equis – what more could you want? And, of course, Royal Farms fried chicken.